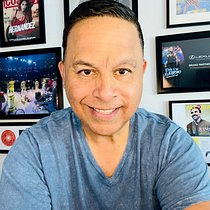 The newly revamped Creative Digital Management From brand partnerships, business management to recording industry. We work around the clock, 8 days a week. We handle many tours, sponsorship and endorsement opportunities as well. Talent on our business management roster include Havana NRG!, Celebrity DJ/Producer Latin Prince, Recording artist/Influencer/Fitness Trainer, ELISA, Recording arist from Dominican Republic, RUBI. From recording deals, brand partnerships, tours, appearances and collaborations. I am also Director of Brand Partnerships for the Flo Lab, a a boutique multicultural marketing consultancy agency that secures brand partnerships for Latinx entertainers and influencers, implements influencer marketing campaigns, produces experiential events (virtual and in person) and creates campaigns and initiatives with a social conscious mission, targeted to the black and brown community.In 2022 The Flo Lab picked up Dick Clark Productions in Los Angeles for all general market programs from American Music Awards, Billboard Music Awards, The Streamy Awards, Rockin New Years with Ryan Seacrest and the Country Music Awards.Whether #Latinx or General Market we engage and over deliver.
Spanning over several decades, Rikki's career has afforded him to work in so many diverse capacities as publicist, media relations specialist, digital strategist, social media management, artist management, stage production management, sales, talent booking and music programing. Rikki is a specialist the art of digital strategies and managing the brands of his clients via the digital space. One of Rikki's greatest strengths is his ability to engage with others and create lifelong connections that deliver. Creative Juice Online focuses on the growing evolution of digital communications for companies in areas of social media platform, integration, amplification of their brand and message. Click here for all info.
At the Flo Lab we are visionaries. We believe in the power of community and collaboration. We are here to impact lives. Brand Partnerships for Latinx marketplace via music videos, tours, movies, television and artist/brand endorsements.