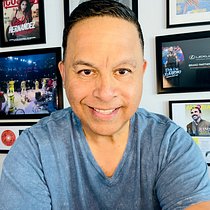 I work in digital brand management business providing social media progressive strategies and amplification to your brand, message or identity. Maximizing the reach, effectiveness of every campaign while maintaining "top of mind" to your target demo. I handle special, carefully crated celebrity brand partnership marketing, endorsements, influencer campaigns as lead of brand partnerships for The Flo Lab in New York for major brand product placement in our A List Roster of recording artists and for films and the digital space. Fron Jennifer Lopez, Maluma, Jon Secada, Karol G, Leli Hernandez, Sech, CNCO, Mau & Ricky and so many more. In 2022 The Flo Lab picked up Dick Clark Productions in Los Angeles for all general market programs from American Music Awards, Billboard Music Awards, The Streamy Awards, Rockin New Years with Ryan Seacrest and the Country Music Awards.Whether #Latinx or General Market we engage and over deliver. .
Spanning over several decades, Rikki's career has afforded him to work in so many diverse capacities as publicist, media relations specialist, digital strategist, social media management, artist management, stage production management, sales, talent booking and music programing. Rikki is a specialist the art of digital strategies and managing the brands of his clients via the digital space. One of Rikki's greatest strengths is his ability to engage with others and create lifelong connections that deliver. Creative Juice Online focuses on the growing evolution of digital communications for companies in areas of social media platform, integration, amplification of their brand and message. Click here for all info.
Cinema Giants is a full-service production company with locations in Miami, Los Angeles, Colombia, and the Dominican Republic. We are Latinos who are passionate about our culture and create authentic entertainment and stories that resonate internationally. From music videos, documentaries, feature films, TV series, to branded, we are proud to represent the Urban Latino landscape through our content.
We at The Flo Lab work brand partnerships, sponsors for tours, music videos, movies and influencers in the USA and worldwide. Contact me at rikki@theflolab.com to engage your major brand.